Integrative Medicine Naturopath & Hyperthermia Technician
(Doctor of Philosophy) Ph.D. (Cancer Immunology), B.H.Sc. (Naturopathy), Cert. IV Bowen Therapy, Reiki Practitioner & Member ATMS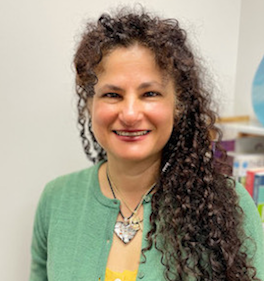 Shala is a highly accomplished senior scientist and integrative medicine naturopath with a passion for herbal medicine, nutrition and oncology support. She is particularly interested in hormonally driven cancers, specifically prostate, breast and thyroid cancers, as well as other cancers such as lung cancer and melanoma. Shala's approach is thorough and she creates comprehensive treatment plans based on the most current research and evidence in integrative oncology. Shala also treats general naturopathy patients (ie, non oncology) and is very experienced in complex hormonal issues, autoimmune conditions, digestive and cardiovascular health.
Shala finished her PhD in immunology (melanoma cancer research) in 2002 at Monash University. Her research thesis focused on enhanced immunity to tumours using vaccines in animal models. Shala's 10 year career as a postdoctoral fellow started with Shriners Hospital for Children (Oregon, USA) for 3.5 years, followed by St Vincent's Hospital fellowship (Melbourne, Australia) for 4 years and finally at the Sienna Cancer diagnostics, PTY, LTD for 2.5 years.
Dr Shala Rasouli is a scientific speaker in a number of national and international conferences. webinars and podcasts to educate the wider community of patients with cancer, their carers and also practitioners.
As an author, Shala has published a number of scientific articles in peer reviewed journals including Arterioscler Throm Vasc Biol, Am J Transplant, Mol Cell Biol, Immunol Cell Biol, and others (view Shala's Linkedin profile for more).
Shala will also be a guest speaker at the Integria symposium (Brisbane, October 2021).