BHsc (Nut Med), B(Psych, Mngmt/Mkt), Member ANTA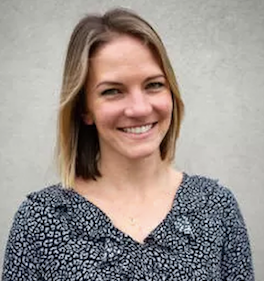 Viv graduated with a Bachelor of Nutritional Medicine in 2012, following a degree in Psychology and Business and a few years work in the corporate world. She has always been passionate about helping people live healthier lives, so a career change into Complementary Medicine was a natural progression.
As the Clinical Nutritionist at MIOG, Vivian specialises in creating Nutritional support plans for patients with cancer. Whether recently diagnosed, during treatment, or into survivorship, dietary and lifestyle modifications can make a significant impact to your health and wellbeing, quality of life, treatment outcomes and reduction of risk of recurrence. She also used key evidence-based complementary medicines that have been carefully researched to support the management of cancer, both for the reduction of treatment side effects (without negative interaction) as well as with possible independent anti-cancer activity.
When it comes to anti-cancer diets, Viv is highly knowledgeable about common popular dietary approaches as well as general dietary habits, food as medicine, and evidence-based functional foods. She assesses and modifies approaches to ensure they are beneficial for the individual, to ensure suitability, tolerability and sustainability. Questions often arise around ketogenic diets, intermittent fasting, veganism, juice fasting and more, so Viv will be able to help you navigate the conflicting information and create a plan that will best suit your situation and your lifestyle.
Viv is also one of our lead researchers at MIOG and is heavily involved in continuously reading and maintaining our extensive database of clinical studies. She is dedicated to the comprehensive analysis of supportive interactions of Nutritional Medicines for patients with cancer.
Prior to MIOG, Viv worked in women's and children's health, helping patients with preconception care, women's hormonal conditions, gut health, and coaching parents and young people about the importance of food as nourishment. She is passionate about helping people young and old creating a positive relationship with food. She herself has two children who keep her active, and she loves teaching them all about wholefoods and cooking.
Vivian Klaver regularly speaks on podcasts, webinars and at conferences to educate the wider community of patients with cancer, their carers and also practitioners. Below are links to some of those speaking engagements, recorded for you to view on demand.
For Practitioners
Supporting Cancer Survivors, Reducing the Risk of Recurrence (Part 1) - BioMedica's complimentary two part Lunch and Learn Series with Vivian Klaver, 8th July 2021 - Practitioners Click Here