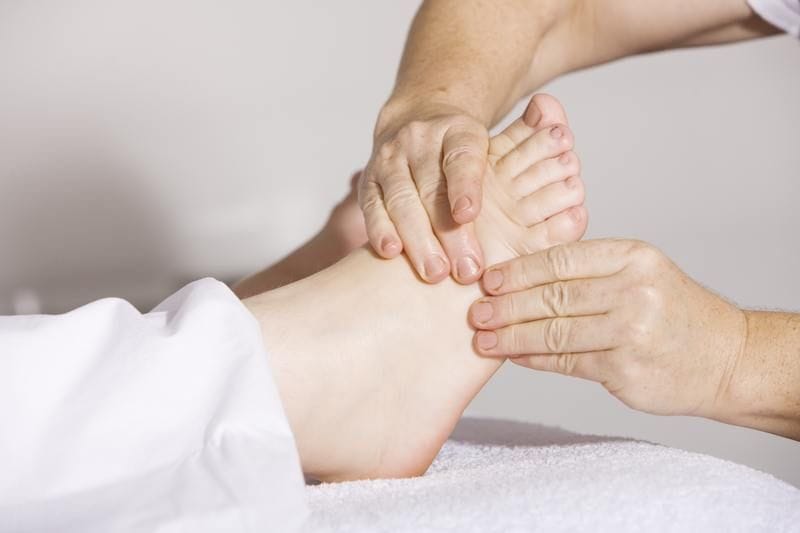 Beneficial Effects of Reflexology for Cancer Patients
24 January 2019
What is Reflexology
Reflexology is a form of massage, performed to the feet, hands, and/or ears. It is a manual therapy where pressure is applied in a gentle but firm squeezing fashion.
The idea behind reflexology, particularly foot reflexology, is that each area of the foot corresponds to an organ or system in the body and is connected via energy channels and meridians. Massaging specific points will bring blood flow and healing to that corresponding area. This is extremely relaxing, particularly for those people who do not necessary like having their body massaged.
Reflexology In Cancer
In cancer care, reflexology has been shown to improve overall wellbeing through it's relaxing effects, and may help patients cope with stress, reduce anxiety, lift mood, reduce nausea and help those with trouble sleeping. Studies with early as well as advanced stage breast cancer patients revealed significant physical and emotional improvement during chemotherapy and/or hormone therapy. Other studies of various types of cancers show reduction in pain and anxiety levels.
Other perks of Reflexology include
It can comfortably be done in a seated or lying down position, whichever the patient prefers
Undressing is not necessary, and it can be performed with the patient wearing loose, comfortable clothing.
Shorter in duration than a full body massage, so can be fit in more easily before or even during other treatments
Suitable even for this people who don't enjoy being touched on their torso.
Due to the beneficial effects of reflexology, some hospitals are beginning to offer on site treatments as a complement to chemotherapy or radiotherapy. If your hospital does not yet offer this, our wonderful Remedial Therapist Ashley has absolutely magic hands, and is available on Mondays and Wednesdays at MIOG. So go ahead and treat yourself, and kick of your shoes!
Share this story