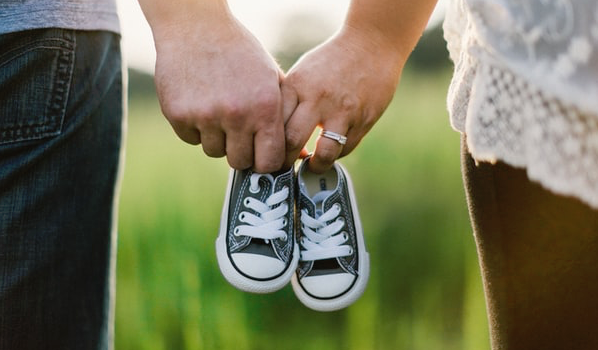 Fertility after Cancer
15 April 2021
For many young people with cancer, fertility is another major source of fear and anxiety when it comes to cancer and cancer treatment. Depending on your gender, age, type of cancer, treatment regime and short or long term family plans, your fertility is something that should be discussed with your health care team ideally prior to commencing any treatment. We are lucky to live in a world where medical advances in fertility have become the norm, and if you indeed are struggling with fertility post treatment, there are many different options to explore in this new journey.
Female Fertility after Cancer
Fertility after cancer treatment for women depends on many factors. Your age, the type and effects of your cancer treatment, and whether you have experienced premature ovarian insufficiency or early menopause. Before trying to conceive, you may want to have your fertility checked to assess your options, including hormone levels, ovulation status, egg quantity and quality etc.
If you have a uterus and your ovaries are releasing viable eggs, you may be able to conceive naturally. Depending on your treatment, the recommendations to try to conceive naturally is usually 6 months - 2 years after treatment. Discuss this with your doctor and specialist to see what the right path for you is.
Alternatively, you may wish to consider harvesting and freezing your eggs before cancer treatment. If you have a healthy uterus after cancer treatment, then using IVF to implant your own egg and partner's sperm is a great option for conception.
Our naturopaths and nutritionists can help advise you on ways to optimise your health to increase your natural fertility and chance at a successful and healthy pregnancy. Herbs, diet and natural supplements can be very helpful here, depending on your medication and individual situation.
Donor Eggs and Embryos
Another option to conceive after cancer treatment, is using donor eggs or embryos. This may be required if you have gone through early menopause as a result of treatment. Your fertility clinic will have a list of donor eggs that you can choose from, or you can ask a friend or family member.
All donors are screened through an extensive medical questionnaire which includes genetic and medical history. Donors are also required to go through genetic screening and counseling support to ensure everyone involved is fully consenting and in the right headspace.
After the eggs are collected from your donor, they are combined with sperm from your partner or a donor, and the embryo is then frozen, screened for any infectious diseases and implanted into your uterus.
Using donor embryos is another option that is available. Many couples donate their frozen embryos if they have already undergone successful IVF treatment or in order to help someone who is struggling with infertility.
Male Fertility after Cancer
Similar to females, male fertility after cancer treatment is very dependent on what type of cancer treatment you have undergone.
Chemotherapy and radiation both have an effect on male reproductive cells. With chemotherapy, the risk of infertility is based on the type of drugs used, your age and the dose you are given.
With radiation, infertility is dependent on the location of the radiation. If radiation is used in the pelvic area (for prostate, bladder, rectal or anal cancers), or near the testicles, this may effect sperm production. However, sperm production can resume to normal levels post-treatment.
The location of radiation can also potentially cause difficulty in holding an erection, or ejaculation could be painful after treatment. But for most, this is just temporary.
As you are going through chemotherapy or radiation, it is recommended to use contraception and avoid pregnancy during this time. Your sperm may be viable during treatment, but the chemicals used in chemotherapy and radiation can cause birth defects.
Sperm Preservation before Cancer Treatment
Before your cancer treatment, it is recommended to discuss your fertility options with your health care professional.
Sperm banking, radiation shielding and surgically extracting sperm from your testicles are all well established ways to preserve your fertility. Collecting and freezing your sperm is the standard way to preserve fertility, your sperm can be frozen and used for up to 20 years. Radiation shielding is using a shield on your testicles during radiation to preserve sperm production. Surgically extracting sperm from your testicles is a method used when you are unable to ejaculate. All are feasible and relatively non invasive ways to preserve sperm before treatment.
If your semen production returns to normal after treatment, you very well may be able to conceive naturally. But be mindful that male fertility is also affected by age, diet and lifestyle. Looking after your health is just as important for men as it is for women.
Conception after Treatment for Males
If fertility doesn't return after treatment, and you didn't freeze sperm beforehand, there is the option of using donor sperm. Fertility clinics have access to donor sperm, or you can ask a friend or family member. The donor sperm would then be used for IVF treatments, either injected into the uterus for natural implantation into the egg, or externally combined with a harvested egg to form an embryo for implantation.
In Conclusion..
As you can see, cancer treatment does not equal infertility. There are so many ways these days to conceive a child. Depending on your own circumstances there are options for before and after cancer treatment to allow you to have a family. The team at MIOG are here to help you with whatever choice you make and direct you to the best healthcare professionals to undergo any fertility treatments.
If any of this is emotionally triggering for you, or brings up despair or anxiety, please reach out to the team at
MIOG
or a counsellor. The number for
Lifeline
is 131114. You are not alone.
Share this story