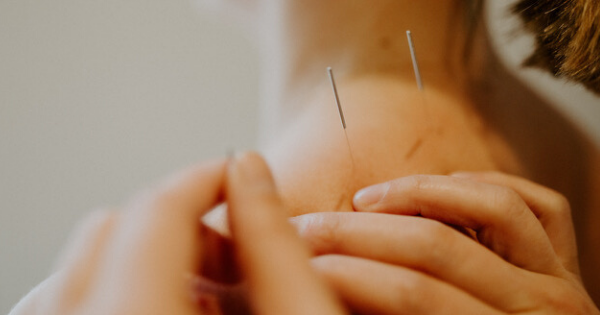 Acupuncture for cancer-related pain
23 January 2020
Cancer pain affects most people at some stage of their cancer treatment. It can be very debilitating, and it can cause problems with sleep, day to day functioning, exercise, mental health and relationships. There are a number of ways to manage pain, and like most things cancer-related, they work best in a larger treatment plan that is centred on the patient as an individual.
Does it work?
Studies have shown that acupuncture can significantly reduce cancer-related pain, particularly malignancy related pain and post-surgery pain. A 2016 systematic review that evaluated the effects of acupuncture reported significant relief, and recommended that it be included as part of a multimodal approach in treating cancer.
What types of cancer pain can be treated with acupuncture?
Acupuncture has been shown helpful in managing a variety of different pains:
Joint and bone pain - during chemotherapy and hormone therapy
Malignancy related pains - caused by the location, size and weight of tumours
Post- surgery pain - acupuncture can assist in reducing inflammation and swelling
Headaches
Sore muscles
Hemorrhoids and other digestive discomforts
Nerve pain (including peripheral neuropathy)
How can being poked with needles improve my pain?
It's all quite mysterious, but studies have now shown that acupuncture sets off a cascade of internal changes in the mind and body that help with pain.
Local changes:
Acupuncture reduces inflammation and swelling. The presence of the needles will set off a release of cytokines and anti-inflammatory bodies that encourage the patient's own cells to clean up the inflammation. The needles are just a gentle reminder of where to target the healing response. This is especially helpful with pains in joints, sinus and areas with scars.
Acupuncture helps us release our own feel-good endorphins. These endorphins are released in the tissue where the trauma is, and modify the pain messages we send to the brain.
Central changes:
Acupuncture has been shown in MRIs to calm the brain activity in the limbic system, a part of the brain that registers pain and stress. It enhances our inbuilt filtering system, so we don't have to listen to the excessive "noise" that pain can create. These changes are similar to what can be achieved with meditation and mindfulness, and are particularly helpful when meditation is challenging.
Acupuncture can also regulate cortisol levels, to reduce stressful muscle tension and better easier movement and ability to rest.
What to expect from an acupuncture treatment?
Generally, in treating cancer-related pain, acupuncture can work quite quickly. Most people should expect some change immediately after a treatment.
The amount of benefit will depend on a number of factors, most usually the stage of cancer and treatment.
It is reasonable to expect that weekly or twice weekly acupuncture will noticeably and consistently reduce pain and the need for pain medication.
More more information or references, please see the original article here.
Share this story