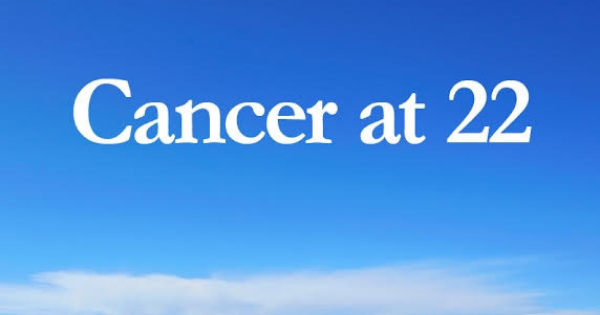 Cancer at 22
3 May 2019
Twenty-two is such a strange age to endure a life threatening disease.
I was almost twenty-three years old, and from down the other end of the phone, from a doctor who was almost not going to bother running tests because I was "so healthy", told me that it was cancer. A late stage, but curable, blood cancer.
I was too young to have wisdom under my belt, as were any of my friends trying to comfort me. I was too old to adopt the method of my youth and excitedly stay home from school and watch TV. So where does that leave one? Too young to look after myself, too old to be mum's baby girl.
How dare cancer interrupt my social life! How dare it interrupt my progression! How dare it interrupt my relationships! How dare it interrupt my degree! How dare it interrupt my whole life?!
A disease like cancer doesn't discriminate, it doesn't matter your age, race, ability, gender, manner or your postcode. It will strip you raw. Grind you in everyway possible. Maybe though, maybe this is the point. As the great Tony Robbins describes, life happen for us not to us.
This is what I held on to.

There were so many moments I wanted to jump off the train when I was in a dark tunnel, however I learned to trust the driver.
I learned to trust the universe.
I leaned to trust in something greater, that this was happening for me.
To take me to where I am meant to be.
To show me my way in life and allow me to grow.
I am only 27 now and I know myself. I have a lot to learn and will every day but I know my core. I have a life now that I have consciously created because I know what can happen if I don't live congruent to my values.
Cancer showed me the path I am supposed to be on.
I couldn't think of a better age for me to have been dealt cancer.
I do not see it as a gift, because I would not give it to you, but I am thankful everyday for the blessing.
Georgina McCormack
www.facebook.com/cancerat22

Buy Georgina's book, "Cancer at 22" here.
Share this story