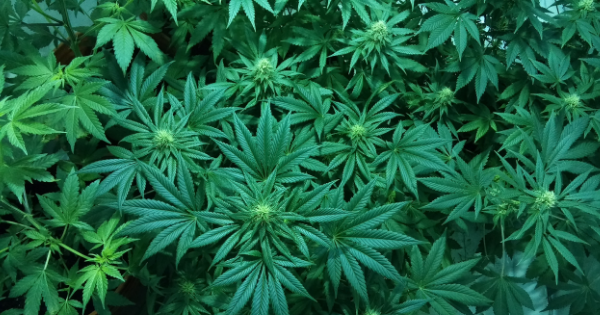 Cannabis in Oncology - Part 1
27 March 2019
What is medical cannabis and which cancer symptoms can it help?
Cannabis is definitely the buzzword in cancer care right now. So let's talk about it.
What exactly is in medical cannabis?
Plant-derived cannabinoids are mainly manufactured from Cannabis sativa and Cannabis indica plant species. Although there are more than 60 active compounds found in cannabis plant extracts, the focus of clinical interest in oncology is on CBD (cannabidiol) and THC (tetrahydrocannabiol). THC and CBD have demonstrated significant therapeutic value.
Humans have their own Endocannabinoid (endogenous cannabinoids) System. This means that we produce our own cannabinoids within our bodies. There are at least two types of cannabinoid (CB) receptors as part of the Endocannabinoid System (ECS). CB1 receptors are found mainly in the central nervous system and CB2 receptors are found primarily in cells of the immune system.
Why do we have an Endocannabinoid System?
The ECS plays a role in the regulation of stress and emotions, digestion, pain, cardiovascular function, immune function, neural plasticity and learning, inflammation, appetite regulation and the function of the immune system.
One of the reasons why cannabis is popular as a recreational drug is because the THC component mimics the action of endogenous cannabinoids in humans, and gives the feeling of an altered state, or a 'high'. However, beneficial and clinically relevant actions of THC also include the relief of pain and inflammation, nausea, anxiety and seizures.
Most of the currently approved medical benefits of cannabinoids are due to CBD. CBD-rich cannabis extracts are less psychoactive than the THC-rich extracts, and have demonstrated anticonvulsant, analgesic, anti-anxiety, antioxidant and anti-inflammatory effects. CBD also balances up the psychoactive effects of THC. The majority of the research indicates that a balanced 1:1 ratio of THC to CBD provides the most benefit, with the minimum potential for adverse effects.
How is medical cannabis different to "smoking weed"?
Medical cannabis is a standardised extract of cannabis from specific strains of the plant that are of a guaranteed quality and purity which means that they are safer and more reliable. There are two main options available: one extract tailored to contain a 1:1 ratio of THC:CBD; or a high-CBD form that contains less than 1-5% THC. The high-CBD form is used for the management of seizures in particular.
Do patients get high taking medical cannabis?
Patients using medical cannabis extracts that contains THC often report feeling reduced anxiety levels and a sense of calm. The dosage of THC required for medical effects is much lower than the amount required to get high, so it is very unlikely during medical treatment.
So what about the use of cannabis in supportive cancer care?
In oncology, both THC and CBD have been researched for anticancer activity. In vitro (test tube) studies have demonstrated that, combined with the chemotherapy drug gemcitabine, cannabinoids further reduce the viability of pancreatic cancer cells.
In mice, adding THC to temozolomide (used widely in treatment of aggressive brain tumours), potentiated the effect of the chemotherapy in glioma tumours that had previously become resistant to chemotherapy. Similarly, a combination of THC and CBD was found to enhance the antitumour effects of radiation in a murine glioma mouse study, suggesting that cannabinoids might be synergistic with radiation therapy as well as with chemotherapy.
But mice and rats are not people, and research in humans is only beginning - so the jury is out on this point at the moment. We'll definitely let you know when robust human research is published in this area.
Research on the use of cannabis for pain was published as early as 1848, and today, this is one of the most common reasons for prescribing it medically in Australia. Cannabis extracts can be a helpful addition to opioid therapy, or used as the primary pain reliever in patients who can't tolerate opioids (such as those with endocrine diseases, nerve damage or a history of misuse). A recent retrospective cross-sectional survey of patients with chronic pain using medicinal cannabis showed a 64% decreased opioid use, decreased side effects of medications, and an improved quality of life with the addition of cannabis extract.
Overall, CBD rich strains are more suitable for relieving spasm, pain and inflammation, with lesser effects on lethargy and lower likelihood of causing depression or anxiety - especially in patients who are undergoing cancer treatment. Generally, CBD has fewer health risks and is preferred for medical applications compared to THC. CBD is in fact useful in negating some of the adverse effects of THC, and a 1:1 ratio formula is most widely used in the research for cancer-related pain.
CBD has demonstrated an ability to reduce seizure frequency, especially in children and young adults with treatment-resistant epilepsy, however a small percentage of patients may experience worsening of their seizures. CBD may also be of benefit in patients with brain tumours who are suffering from increasing seizure frequency and severity.
Chemotherapy-induced nausea and vomiting
There is a substantial level of evidence to support the use of cannabis and cannabinoids to reduce the incidence of chemotherapy-induced nausea and vomiting. It can also reduce weight loss associated with some cancer treatments.
Careful!
Cannabis is not for everyone. Psychiatric adverse events can and do happen when cannabis is used without appropriate management. As THC is a psychoactive compound, psychiatric and psychological effects including paranoia, depression, delusional thoughts and hallucinations can be experienced by some users. Other side effects include feeling dizzy or tired, feeling hungry, problems with memory and/or concentration, altered taste or a dry mouth.
CBD-only formulations may be more appropriate in young people under 25yo (unless they have epilepsy), active adults who wish to drive, and patients with cardiovascular disease.
Speak to your Integrative Oncology Practitioner or Integrative GP to determine if cannabis extracts are appropriate for you.

Coming next week: Cannabis in Oncology Part 2: How to get medical cannabis extracts quickly and easily in Australia; what is the process? We also answer FAQ's about the use of medical cannabis products.
Share this story