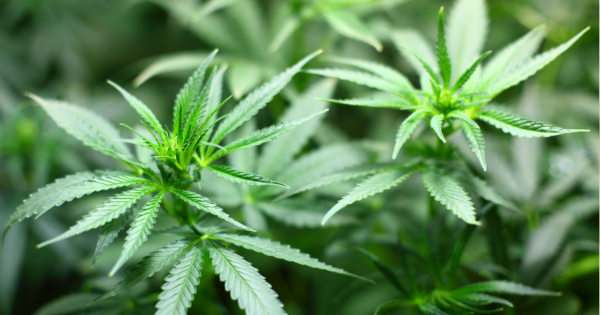 Cannabis in Oncology - Part 3
12 April 2019
Information for GP's, Medical Oncologists and other Health Practitioners regarding the use of cannabis for chronic cancer and pain support.
Most medicinal cannabis products are 'unregistered medicines' and therefore do not appear on the Australian Register of Therapeutic Goods. To access unregistered medicines a doctor must make an application to the TGA on a patient's behalf. Preferably this would be a specialist in the illness being treated, but a GP can manage the application if supported by a specialist.
The easiest way to access medicinal cannabis is for the doctor to make an application on behalf of their patient through the TGA's 'Special Access Scheme'. This has become a lot more streamlined recently, and involves an application to the TGA on a case-by-case basis. In addition to TGA approval, a separate permission from the Health Department of the State or Territory in which the patient resides is also required. The application is completed online, and approval by the TGA typically takes around 2-3 days if all of the regulatory requirements are met.
Doctors can refer to the following website for further details: https://www.tga.gov.au/access-medicinal-cannabis-products-using-access-schemes
For doctors, this process can be a little time consuming to begin with and take some practise, but I encourage all GP's and Medical Oncologists to learn more about the application of medicinal cannabis and start having a go. Once you apply for medicinal cannabis a few times and become familiar with the requirements, it only takes around 15 minutes to make an application and attach supporting documentation.
Some doctors tend to prescribe medicinal cannabis for a particular patient group, and for these situations, it may be a better option is for the doctor to become an 'Authorised Prescriber'. This requires the doctor to undertake extra education in medicinal cannabis for use in a whole group of patients or for specific medical conditions (for example, a Medical Oncologist may undertake extra study to become an Authorised Prescriber who is permitted to prescribe cannabis specifically to patients with cancer who suffer from seizures caused by brain tumours). This requires significant time and research, as well as a detailed application to the TGA and an Ethics Committee approval of the Medical Practitioner initially, but then once that's done the everyday prescription of medicinal cannabis is immediate and requires no further approval.
Medical training for doctors can be found at https://medihuanna.com/ and Dr David Caldicott runs excellent Cannabis Medical Symposiums annually.
What are some helpful links for practitioners?
The current reality is that most doctors do not feel confident to go forward with applications under the Special Access or Authorised Prescriber Schemes in Australia. As a result, the number of patients currently receiving medicinal cannabis products under these schemes is tiny (around 800) relative to the numbers thought to be using illicit (backyard) medicinal cannabis products in Australia (at least 100,000).
For general advice on accessing medicinal cannabis, doctors can check this Sydney University webpage which is very helpful:
https://sydney.edu.au/lambert/how-to-get-medicinal-cannabis.html
General practitioners (GPs) who have any questions about prescribing medical cannabis through the Special Access Scheme or Authorised Prescriber Scheme can ring the special TGA hotline:
TGA Medicinal Cannabis Hotline for GPs
Phone: 1800 020 653
Monday - Friday (9-5pm)
Email: medicinal.cannabis@health.gov.au
FAQ's from Medical Practitioners:
What is the general consensus in medicine?
Here are links to various Position Statements as a starter:
Cancer Council Australia. Position statement - Medical use of cannabis.
Australian Medical Association (AMA). Position statement - Cannabis Use and Health 2014.
Where is the evidence: Which Medicinal cannabis is used for which condition?
The current research into medicinal cannabis has investigated multiple forms, but generally there are two main formulations that have been utilised in the bulk of the research:
THC:CBD at a 1:1 ratio
The THC:CBD version is approved by the TGA for use in the following conditions:
Chronic pain and symptoms, including back/hip pain, arthritis pain
Chronic pain associated with MS spasticity
Cancer pain and symptoms including chemotherapy induced nausea and vomiting, anorexia and insomnia
Chronic Fatigue Syndrome
Chronic headaches/migraines unresponsive to opiates and/or other symptomatic medications
Fibromyalgia
Chronic Inflammatory Response Syndrome
Glaucoma
Papers that discuss the 1:1 ratio product and are a good read include the following
Chronic pain:
Bar-Lev Schleider L, Mechoulam R, Lederman V, et al. Prospective analysis of safety and efficacy of medical cannabis in large unselected population of patients with cancer. Eur J Intern Med. 2018;49:37-43.
Fanelli G, De Carolis G, Leonardi C, et al. Cannabis and intractable chronic pain: an explorative retrospective analysis of Italian cohort of 614 patients. J Pain Res. 2017;10:1217-1224.
Abrams DI. The therapeutic effects of Cannabis and cannabinoids: An update from the National Academies of Sciences, Engineering and Medicine report. Eur J Intern Med. 2018;49:7-11.
Schrot RJ, Hubbard JR. Cannabinoids: Medical implications. Ann Med. 2016;48(3):128-41.
O'Hearn S, Diaz P, Wan BA, et al. Modulating the endocannabinoid pathway as treatment for peripheral neuropathic pain: a selected review of preclinical studies. Ann Palliat Med. 2017;6(Suppl 2):S209-S214.

Oncology related issues:
Evidence supports the use in patients with cancer with the following conditions: chemotherapy induced nausea and vomiting, anorexia, cancer-related pain, insomnia, and depression.
Turgeman I, Bar-Sela G. Cannabis Use in Palliative Oncology: A Review of the Evidence for Popular Indications. Isr Med Assoc J. 2017;19(2):85-88.
Abrams DI. Integrating cannabis into clinical cancer care. Curr Oncol. 2016;23(2):S8-S14.
Maida V, Daeninck PJ. A user's guide to cannabinoid therapies in oncology. Curr Oncol. 2016;23(6):398-406.
CBD-only preparations (or those with less than 1% THC)
These preparations are approved by the TGA for use in the following conditions:
Generalised anxiety
Epilepsy
PTSD
Chronic Pain
Autism
ADHD
Tourette's Syndrome
Palliative Care
At MIOG, the main reason we may recommend CBD is for chronic pain and seizures, and in some cases for anxiety.
Papers that discuss the CBD-only product and are a good read include the following
Epilepsy/seizures: most published articles refer to childhood epilepsy, rather than tumour-induced or medication-induced seizures. However, technically the definition of 'epilepsy' according to the TGA refers to "a disorder of the brain defined by at least two unprovoked seizures occurring at least 24 hours apart, or the diagnosis of an epilepsy syndrome, or one unprovoked seizure with a high probability of further seizures", which does not depend on the cause of the seizure. Research related to other forms of epilepsy may also be applicable in the oncology setting, and certainly our experience is that CBD can be very helpful as an adjunct to reduce the frequency and severity of seizures.
Warren P, Bebin EM, Nabors LB, et al. The use of cannabidiol for seizure management in patients with brain tumor-related epilepsy. Neurocase. 2017;23(5-6):287-291. (Pilot study)
Hausman-Kedem M, Menascu S, Kramer U. Efficacy of CBD-enriched medical cannabis for treatment of refractory epilepsy in children and adolescents - An observational, longitudinal study. Brain Dev. 2018;40(7):544-551.
Chen KA, Farrar M, Cardamone M, et al. Cannabidiol for treating drug-resistant epilepsy in children: the New South Wales experience. Med J Aust. 2018 Aug 13.
What about conditions that are not on this list?
The Special Access Scheme allows for the prescription of medicinal cannabis to patients who suffer from conditions not listed above. In this situation, the application should include at least one published clinical research article to justify the use of medicinal cannabis in that case.
Cannabis dosing: What are some tips when starting to use medicinal cannabis?
Start low and go slow. Pharmacokinetic research indicates that there are significant variations in the receptivity and responsiveness of the endogenous Endocannabinoid System within a population. It takes (on average) 2 weeks to reach a steady state and therefore start with minimal dosage for that person's age/weight. Dosage increases should not occur more frequently than every 1-2 weeks, and only after a consultation to check Adverse Drug Reactions (ADR's).
It is essential to titrate slowly as every product will have a different pharmacokinetic and absorption profile. A patient on 6 sprays TDS on one product will not necessarily be on the same dose of another product. In addition, it's important to keep in mind that every cannabis plant/hybrid/subspecies has a different terpene profile this may influence the 'entourage effect' of cannabinoids and also the efficacy of the product.
Encourage patients to use a diary to record any symptoms and ADR's.
Have regular appointments with your patient: every 2-4 weeks depending on the condition/dosage.
For a great review on dosing and practical advice to start with, read the following article:
MacCallum CA, Russo EB. Practical considerations in medical cannabis administration and dosing. Eur J Intern Med. 2018;49:12-19.
Which brand and product should we recommend?
There are over 13 manufacturers and 19 importers of medicinal cannabis products in Australia at the time of posting this article.
At MIOG, we suggest that Medical Practitioners and Specialists recommend those products manufactured or imported by companies with a solid research team and a strong research ethic- especially those actively participating in ongoing research trials.

The manufacturers and importers are listed on this link
https://www.odc.gov.au/manufacturers-and-suppliers-medicinal-cannabis-products
*Please note that this information is correct at the time of posting. New approved uses are being added to this list every day and the medicinal cannabis landscape is highly fluid at the best of times. For appropriate duty of care, it is recommended that all prescribing Medical Practitioners contact each of these companies directly to request technical/clinical information and to discuss their research participation.
We can help as well. Medical Practitioners and specialists can set up a meeting with us at MIOG to learn more about our patient's experiences with various products.
Call us on +61 3 9571 7498 or email info@miog.com.au to arrange a phone meeting, online or in-clinic meeting.
We have a large network of Integrative GP's, Specialists and pharmacies who are experienced in prescribing medicinal cannabis and are well armed with clinical pearls.
Share this story