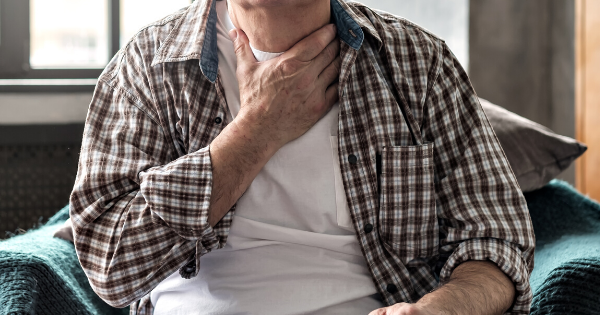 Natural and effective treatment for mucositis
15 April 2020
Oral mucositis is one of the most common side effects of chemotherapy and radiotherapy. It presents as swollen mouth and/or gums, ulcers in the mouth or on the lips, painful swallowing, feelings of dryness or burning in the mouth and throat, reflux-type sensations, and increased mucous or saliva in the mouth. Mucositis can occur anywhere in the gastrointestinal tract, however if in the mouth (ie oral mucositis) it is particularly noticeable and painful.
Why am I getting mucositis from my cancer treatment?
The reason medical cancer treatments often result in mucositis is because they target rapidly growing cells. Cancer cells are rapidly dividing and growing out of control, and chemotherapy and radiotherapy are designed to target those cells and cause direct cell damage. However, the mucosal cells in your mouth and gut lining are also rapidly dividing cells, and the cancer treatment initiates inflammatory processes and damage to the mucosal integrity.
What are the complications of oral or gut mucositis?
Other than being very painful, mucositis increases your risk for infection due to the high amount of natural bacteria in the mouth and gastrointestinal tract. It may also impact your ability to eat and absorb nutrients, possibly resulting in unwanted weight loss and cachexia.
Important when treating oral mucositis:
Stay hydrated, frequent sips of water can be soothing
Practice good mouth hygiene
Avoid very hot or spicy foods
Avoid alcohol (including mouthwash with alcohol) and smoking
The Coffee Plus Honey Mouthwash study:
A 2014 randomised controlled trial, published in the BMC Complementary & Alternative Medicine, compared the use of topical steroids, commonly prescribed by hospitals, with a simple coffee and honey mouthwash mixture. And the results were significant: the coffee and honey mixture was by far more effective in treating chemotherapy-induced oral mucositis compared to the steroids.
Why did it work?
It's such a simple and inexpensive home remedy but with powerful, natural ingredients. Honey is anti-inflammatory, anti-bacterial and supports the healing of tissues, whilst coffee is astringent, antioxidant and can prevent tissue damage.
You will need a
300g glass jar of honey (any type)
30g organic, instant coffee (approx 4-5 heaped tbsp)
Method
Warm the jar of honey in a pot of simmering water until the honey is runny. Stir in the instant coffee until fully dissolved. Allow it to cool. This makes a concentrated mixture.
To prevent mucositis: add 1 tsp coffee/honey mixture into a glass of warm (not hot!) water. Swish and spit or swallow, 3 times per day.
To treat mucositis: add 1 tsp coffee/honey mixture and 1 tsp L-glutamine powder (as a prescription from MIOG) into a glass of warm (not hot!) water. Swish in the mouth and swallow. This can be repeated every 3 hours.
Share this story