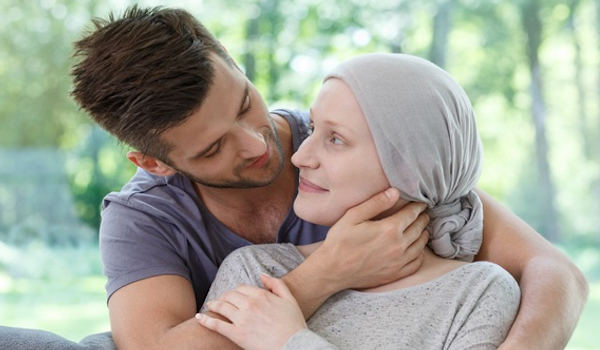 The Ripple Effects of Cancer
30 April 2021
Coping with the diagnosis and treatment of cancer ripples out to those close to the person managing their illness. In this blog post we acknowledge 3 frequent themes caused by the ripple effects of cancer.
Being a care giver
Navigating the unfamiliar environment of medicine and finding a course of treatment requires considerable courage and effort at a time of heightened worry.
Understanding terminology and procedures to be able to support your loved one to make informed decisions is often daunting and confusing.
Helping with the logistics of attending appointments whilst keeping 'normal' life going creates a complex juggle of priorities.
Being there to nurture and witness someone you care about struggling is stressful and often a time of feeling helpless and overwhelmed. A marathon effort.

Grief
Whilst we optimistically hold onto a time of recovery and return to wellness waves of grief are common. Grief is the emotional response to any form of loss. The changes that occur to our relationships, work, social activities and self can trigger a wide array of emotions including frustration, anger, sadness and fear. During treatment it is often hard to plan much beyond today and this week. Energy is being channeled into coping with the demands of treatment making it hard to see a bright future. This is a time of adjustment, self-care and digging deep to acknowledge what we hold precious.

Building our resilience
Selflessly we rally to the side of a loved one and willingly do what is needed. We offer love, physical help, company and engage in comprehending the complex and often ambiguous landscape. This often puts on hold the activities that bring us joy, health and meaning whilst giving what we have to help. It is strongly encouraged that whilst we honour our opportunity to support we also dedicate a portion of our time to activities we find rejuvenating, meaningful and health sustaining to help minimize exhaustion.
Need Support?
The team at MIOG believe in supporting the people who are providing care and acknowledge their experiences and dedication. So if you or a loved one with cancer need support dealing with the many emotional issues faced by a cancer diagnosis or treatment why not get in touch with our friendly team at MIOG on (03) 9571 7498 or complete our Contact Us form on our website and we will be happy to organise a session with our experienced Psycho-Oncology specialists, Jane Fletcher and Belinda Astl.
Share this story