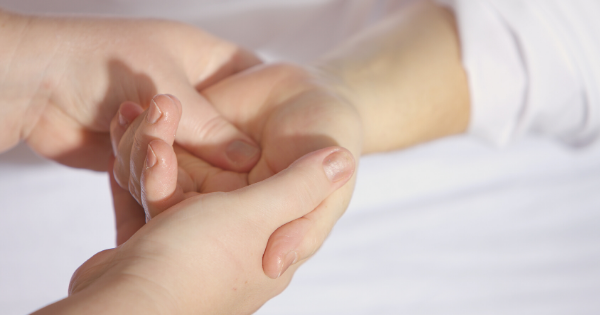 What is Oncology Massage
6 February 2020
The Power of Touch
Therapeutic touch is a beautiful and powerful form of compassion and care. A hug, a simple brush of the knee, or a squeeze of a hand can convey reassuring support and comfort.
When someone is going through cancer treatment, a time which is incredibly stressful, scary and traumatic, many friends shy away from physical touch, perhaps in fear it may not be welcomed or cause physical pain. In fact, patients are poked and prodded and examined with surgical gloves, all of which are uncomfortable and can be upsetting.
Using therapeutic, physical touch is a stark contrast to this: it is gentle, warm and comforting, and conveys compassion and care.
What is Oncology Massage?
Oncology Massage is a specific form of gentle massage that can be very therapeutic. It is completely tailored to the individual, and is designed to meet the unique and changing needs of a patient requiring extra care.
Oncology Massage therapists are specifically trained in cancer care, and take into account elevated levels of stress and pain. A safe massage plan generally revolves around the side effects (both short- and long-term) of chemotherapy, radiation and surgery, as well as the preferences and needs of the person. It is completely individualised in terms of session length, pressure, positioning and takes into account areas of specific concern like mediports, bone metastases, swelling or skin reactions to treatment. Specialist Oncology Massage therapists are also able to adapt and deal safely with the many and varied situations that may arise during the illness and its treatment, including lymphoedema, lowered blood counts, fatigue, nausea, anxiety, wound sites, and surgical devices such as catheters, ports and stoma bags.
Oncology Massage gently supports blood flow, relaxation of physical tension, and emotional release. Patients reported that even a single session can result in a significant improvement of pain, fatigue, nausea, swelling, anxiety, overall wellbeing and sleep, with no adverse side effects. It is even suitable and beneficial during acute pain, as the touch is very gentle and doesn't use any uncomfortable pressure.
So if you want to treat a loved one with cancer to a relaxing experience but in a safe and specialist environment, find a Remedial Massage practitioner with additional qualifications in Oncology Massage.
.
Share this story