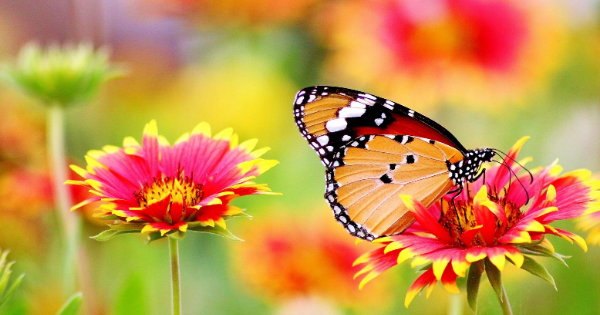 An Opportunity I Never Saw Coming
6 August 2020

Hello, my name is Kate Caine.
I've been a patient at MIOG as part of my treatment for breast cancer.
In my regular world, I am an Osteopath with my own practice here in Melbourne. I have also been a Medical Scientist and Lecturer to student Osteopaths and Massage Therapists.
I've been used to making a diagnosis for my patients and guiding their recoveries but recently, I've had to sit on the other side of the desk and receive a diagnosis myself. And then listen to others plan and guide my recovery. Strange territory indeed!
My diagnosis came as a shock and it's taken a little while to get my head around it. I see this now in hindsight, but my life definitely needed some changes. It consisted of long hours, a wobbly balance between life and work commitments, and not really having time to do the things that were meaningful to me. To cope, I had elevated caffeine into its very own food group!

My Introduction to Mentoring
Just prior to my diagnosis I was having some business mentoring. I've never been one for gurus or mentors but I was offered a chance from a former colleague turned entrepreneur/business consultant to do a 6 week personal mentoring program.
It rocked my world.
What I learnt in those 6 short weeks helped me cope with the diagnosis that was to come. Furthermore, it altered the course of my life in a way I would never have imagined. It involved re-assessing myself and my beliefs. It created a change in the emotional charge attached to thoughts and beliefs, and allowed for greater clarity, perspective and deep reflection.
The authenticity and compassion shown to me and the hope that it brought have inspired in me a desire to help others experience the same thing.
A New Direction
Despite the shock of diagnosis and treatment, my life perspective began to change, and I saw an opportunity to couple those new skills with my Osteopathy work to help my patients with their own beliefs about their health.
In many ways it was similar to the work I had been doing already find out what the issue/belief is that is causing a problem (make a diagnosis), have a conversation about it (conduct an assessment), work through some of the processes and thinking (treatment), have new insights and perspectives that can help move you ahead (promote recovery).
I discovered that I couldn't change anything on the outside without changing what happens on the inside a bit like trying to recover from an injury without doing the rehab! Change comes from within and is manifested in the outside world.
Change is inevitable, so why not make it something that is meaningful and authentic?
Now I find myself launching into the world of digital mentoring.
Introducing Kate Caine - Thought Coach and Digital Mentor
My consulting service offers people the opportunity to explore beliefs and behaviours that contribute to them feeling stuck in or distressed about a particular situation in their lives. It offers the opportunity to work through and achieve a positive outcome in relation to a specific situation such as health management or life/work related goals.
Using a combination of verbal and visualisation tools, discussion and thought exercises, beliefs and behaviours are explored and reframed, offering new insight and perspective on current and historical situations.
What is this work useful for?
When we have conflicting beliefs/emotions about something in our lives - where we should/shouldn't be in our lives, what our health is/isn't, what we are capable of/not capable of
We are here but we want to be there.
When we have a goal that we want to achieve and can't work out why we haven't got there
When we have beliefs about ourselves that are causing distress e.g. imposter syndrome, fears about a specific situation or behaviours that we are critical of in ourselves or others.
When we notice unhelpful patterns keep showing up in our lives
When we feel strong emotions about something that we just can't seem to let go of
When we have conflict in our relationships with others
What is the work about?
Dualities:
Opposites, sometimes called dualities or polarities, exist in life and nature in balance. Yin and Yang, night and day, up and down, hot and cold. We accept that one exists with the other. However, in our human lives, we often have trouble accepting one end or other of the spectrum and this imbalance creates conflict or charge.
Right/wrong, good/bad, good enough/not good enough, happy/sad, healthy/sick. The meaning, belief and emotions we attach to experiences of these dualities in our lives can create enormous distress that can leave us exhausted. disturb our peace of mind and keep us from realising our potential, even if that is just to feel happy and content. By reducing/integrating the emotional charge attached to the context we experience these feeling in we can look at out current situation with fresh perspective, less distress and feelings of hope instead of despair.
Beliefs:
Beliefs we hold arise from our experiences and environment. Because we hold them we believe them to be true, but this is not always the case.
Understanding where our beliefs come from and 'fact checking' them to see if they are still valid and useful in our current lives can be an enormously rewarding process.
Like apps on our phone or computer, beliefs can be 'installed' over time, running along in the background without us remembering they are there! They arrive there for a reason, some are helpful, some are not. We have never questioned where they came from or if the are valid they just are. Our brains learn the pattern when this happens, I respond in this way (our current version of a given situation). What we might fail to consider is that there are alternatives to be had in both beliefs and behaviours (our better version of a situation). Realising we have a choice in how we respond and that we can change.
Like all apps, they need to be updated for the best results and deleted if no longer needed or functioning well. If not, they can slow us down, make our thoughts jumbled and cause system shutdowns!
Being Heard:
I offer a space where you can speak freely and in confidence about an issue that you may be dealing with. You may speak at length without interruption (mild prompts to keep on track only if required) and often this alone is enormously beneficial. We can then decide if and how to proceed from there.
What's involved?
An initial phone call to meet each other and discuss the prospect of working together
Make an appointment for first session. Sessions are conducted via Zoom and last 60-90mins
We discuss the issue you would like to work on and then use some or all of the following:
Scientific reasoning/thought exercises (you don't need to be a scientist!!)
Guided visualisation during which I will be asking you specific questions (neuro and behavioural science based)
Education about how the brain forms beliefs and behaviours, motivation and reward, neurotags, emotions that drive behaviour.
Reflection on what has come up and how it can be implemented in your life from now.
Plan for any ongoing sessions. In most cases, you might consider 4-6 sessions.
I will follow up a few days after each session to see how you are going.
Dealing with difficulties in your life can be challenging but also enormously rewarding.
If you feel that this work would be of benefit for you, please feel free to get in touch. I'd be delighted to have a chat.

Dr. Katrina Caine
Osteopath, Scientist, Thought Mentor.
kate@katecaine.com
Share this story