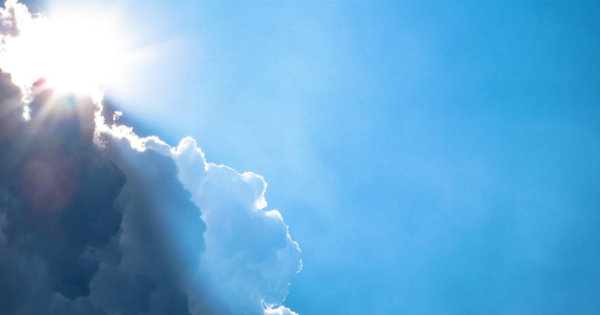 Om Mani Padme Hum - The Jewel in the Lotus
23 July 2020
Excerpt from Silver Linings - Stories from lockdown to uplift and inspire.

Have you ever felt lost?
Or stood still in the middle of chaos, paralysed by fear? Sensed that your world was crashing? Heard something completely unfathomable?
I have.
To the point that I felt numb all over and all I could do was find comfort in my worn-out sunken armchair.
It was in that moment, as I sat and stared out of the window, confused and anxious, that I became aware of the need to surrender. But to whom? To what? To all the uncertainty around me. Everything was changing so quickly. My safe and predictable life, thrown into a viral snowstorm. It was threatening my livelihood, my safety and my capacity to reason, so many unanswered questions. I longed for calm.
As I heard once, the word is revealed in the silence.
[...]
In this time of stillness, I went on a journey of introspection. My retreat. I became the solo traveller in the confines of my home. I was forced to step away from regular routines and daily demands. Initially, I questioned my worth, as a woman, parent, caregiver and as a wellness therapist. It was in isolation, where I began to examine my life, the choices I had made and my future. In this 'stillness' I was able to explore uncharted territory and reconnect to self.
I watched loved ones spiral downward into the darkness of the unknown, riddled with fear and anxiety. I swore I would not allow this 'thought plague' infest my mind. My years of study had taught me about the power of positive thinkingthe universal law of manifestation. For my sanity, I knew, I had to find a way of escaping. Not physically but emotionally and mentally. I found myself drawn to creating a sacred bubble. I slowly pulled myself away from anything and anyone that threatened to burst it. As each day rolled into the next, it became apparent that we were witnessing a global reset. A rite of passage, a rebirth, an opportunity for Mother Earth to rest, cleanse and regenerate. I sensed I too was experiencing an awakening. Delving into another dimension, which I named the 'Sacred Pause' gateway. Here I had permission to be still, without guilt and rediscover the "I am".
I found myself intuitively engaging in certain practises. Ones that allowed a calm, reflection and a deeper level of understanding. A kinship. I noticed more frequently this inner voice, which I call my "soul's voice", advising me to let go of my old belief patterns, ones that no longer had a purpose in my life. While I often taught meditation to adults and teenagers, personally I was not practicing it daily. I had become so busy with work, family life and study that I had become the 'wake-up, check the phone, catch up on the socials, shower, grab a coffee and run out the door' type of gal.
And now, I yearned for a different routine, an opportunity to shut out all the noise and find the 'still- point'. One morning after a restless night, I stumbled upon the sweet sounds of Deva Premal and Miten. I had been playing their music in my massage studio for over a decade, and now they were performing daily, live, free online meditation sessions. What a blessing! From this moment, I greeted each sunrise with a mantra meditation. I breathed in each sunset with a call to my inner circle for affirmations and prayer. After a short period, I noticed a wave of peace and calm wash over me.
This "Sacred Pause" felt like a journey of the soul, a self-exploration, an opportunity to pause, centre and calibrate. In my "busyness" I had forgotten how to shift from a 'doing' state, into a 'being' state. This journey was unlike any I had travelled. No oversized luggage or jet lag. A fluid itinerary. A familiar yet foreign destination. Homeward bound. Back to centre, to my
sacred place, hOMe - OM.
Metaphorically this is also the journey of the Lotus, emerging from muddy waters to reveal the jewel, the beauty of the soul. A symbol of enlightenment, self- regeneration and rebirth. A journey illuminated by our Ancient Mother, a sacred walk, I share with you. Feel free to follow this path, any time you hear her whisper.
This was a chapter from "Silver Linings - Stories from Lockdown to Uplift and Inspire". It features 22 feelgood stories and poems from around the world. Real experiences by real people, collected to help you reflect, appreciate, and smile. Available from Amazon for Kindle and paperback, or as an audiobook from Spotify.
Share this story