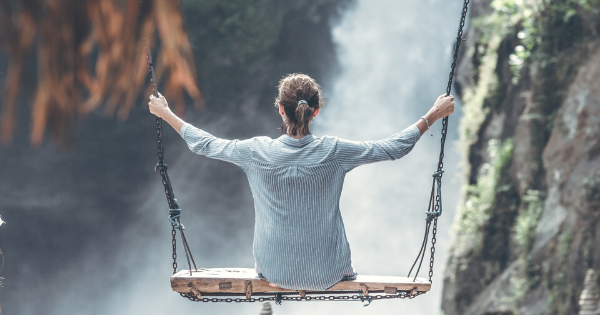 What is Integrative Oncology
16 January 2020
Integrative Oncology is the use of scientifically researched and validated Complementary Therapies to support patients who have been diagnosed with cancer. It is used alongside conventional medical interventions, such as surgery, chemotherapy, radiotherapy, immunotherapy or hormone therapy.
Complementary Therapies may include nutritional or herbal medicine, diet and lifestyle changes, psychological support, and other non-invasive therapies such as hyperthermia, oxygen therapy and more.
Integrative Oncology is not to be confused with "alternative medicine", as Integrative Oncology is not used instead of medical treatment, but rather alongside it so that they complement each other in order to achieve the best outcomes for the patient.
Integrative Oncology is essentially a balanced "best of both worlds approach", allowing the patient to have the benefits of medical treatment, but also be supported by complementary, natural therapies to enhance recovery and overall wellbeing.
What are the goals of Integrative Oncology?
Reduce treatment side effects
Medical treatment is important but can often come with a range of very debilitating side effects. There are various complementary therapies that have been clinically researched to be able to significantly reduce these side effects and support you through your treatment process.
Enhance the effects of your treatment
There is research to support that targeted Integrative Oncology works to enhance outcomes of conventional treatment and may achieve significanlty better outcomes. Specific complementary therapies work as chemo-sensitisers or radio-sensitisers, ie they make the body more receptive to the chemo/radiotherapy and thus create better response rates and outcomes.
Support recovery and wellbeing before, during and after your treatment
Conventional cancer treatment is very taxing on the body, and it is important to support the recovery process. Complementary therapies used in Integrative Oncology are able to support wound healing, prevent infection and other complications, strengthen the immune system, support digestion and detoxification, and get you feeling less fatigued more quickly.
Reduce risk of recurrence
A significant amount of cancer types can be attributed to diet and lifestyle factors, and we know that diet and lifestyle changes are important to reduce risk of cancer recurrence. Specific complementary therapies have been shown to assist in reducing risk of recurrence, so it is important to choose the right therapies to support you for your long term health.

Who is Integrative Oncology suitable for?
Whether an early diagnosis, during treatment, or into survivorship or palliation, Integrative Oncology and complementary therapies are always useful to support you. In a best case scenario, you would receive integrative care as soon as possible, however it is never too late to start adding in those supportive therapies.
Integrative Oncology is also useful for those people who may have a family history or genetic predisposition to cancer and are investigating preventative strategies.

Which Integrative Therapies are clinically researched to support patients with cancer?

There is strong evidence for the following therapies to support patients with cancer
Acupuncture
Oncology Massage
Nutritional and Lifestyle interventions
Naturopathy and Complementary Medicines
We do offer all of these services here at MIOG.
Other well researched services include selected IV therapies, Loco-regional or full body Hyperthermia, Hyperbaric oxygen therapy (HBOT).

Safety concerns in Integrative Oncology
Whilst many Integrative Therapies are safe and helpful in easing treatment side effects, some are contraindicated and not suitable for certain health conditions, with certain medications, or during certain stages of your treatment. They may reduce the effectiveness of the drug/treatment or can cause additional complications.
It is VERY IMPORTANT to only get advice from a qualified and experienced Integrative Oncology practitioner to ensure that what you are taking is safe and doesn't cause harm.
At MIOG we only recommend and use those selected complementary therapies in cancer that are supported by clinical research, and advise against those that have little or no evidence. We also use practitioner-only, high quality supplements at clinically relevant therapeutic doses to ensure safety and maximum benefit.
Where do you find reliable Integrative Oncology services?
Good practitioners are hard to find. It is important that you assess the qualification level of your practitioner, which additional studies they have done, how they keep on top of the latest research, how much experience they have in Integrative Oncology, and where they get their information from. At Melbourne Integrative Oncology Group, we employ only experienced and empathetic practitioners that have additional education and training and are abreast of the most current research. For more details about our team, please click here.
Please contact us if you have further queries or to make an appointment. We work with patients all over the world, and phone and Zoom consultations are available for interstate or overseas patients.
Share this story