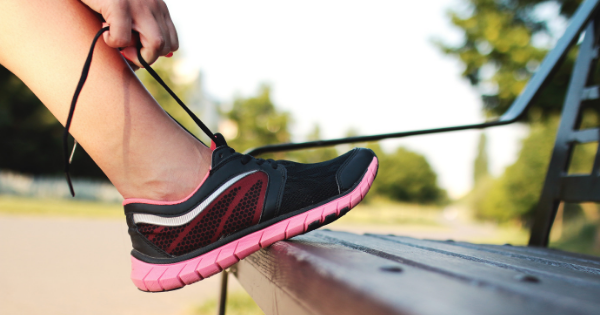 Exercise Physiology for Patients with Cancer
14 May 2019
Should patients with cancer exercise?
Historically patients with cancer were advised to rest, however these days we know better! Physical activity and targeted exercise are beneficial for cancer prevention, recovery and survival, and should be a part of every cancer management program.
The Department of Health and Human Services, the Americal College of Sports Medicine, and the specialist journal Oncology all have published multiple studies and review articles confirming the positive relationship between exercise and reducing cancer risk, reducing treatment side effects, speeding up recovery, improving survival rates and reducing comorbid conditions such as osteoporosis, cardiovascular disease and diabetes.

What are the benefits of exercise for patients with cancer?
When patients undergo treatment there are many side effects (whether short-term or persistent), such as:
· Fatigue
· Pain
· Bone loss
· Lymphedema (swelling)
· Sarcopenia (reduction in muscle mass and increase in body fat)
· Reduced range of movement
· Increased incidence of falls due to peripheral neuropathy and deconditioning
· Increased risk of heart disease
· Depression
· Reduced quality of life

Many clinical studies have found that exercise has a positive effect on ALL the side effects listed above, and also can help speed up the return to your usual activities and significantly improve quality of life.

Exercise also reduces deconditioning that occurs from ageing and being sedentary, and make daily activities and movements much more manageable.
When, and how much?
Whether during active treatment, pre and post-surgery, or in survivorship, a tailored exercise program is seen to be safe and effective.
People with cancer should be as physically active as your condition and abilities allow. Some days may be harder than others, but even a few minutes of light exercise is better than no exercise at all.
It is important to work with an accredited Exercise Physiologist with experience in Oncology to do the right kind of exercises to maximise their benefit and prevent injury and fatigue.
Could it harm me?
Evidence shows that there is little risk of exercise causing harm if professional advice is followed closely. We are very excited that we have an experienced and highly praised Exercise Physiologist, Lauren from Moving Beyond Cancer, on site at MIOG.


What is an Exercise Physiologist?
An Exercise Physiologist (EP) is equipped with the knowledge, skills and competencies to design, deliver and evaluate safe and effective exercise interventions for people with acute, sub-acute or chronic medical conditions. They apply evidence-based principles for cancer rehabilitation, and tailor make a personalised program to assist with symptom management, recovery, and restore and maintain your optimal physical function. These interventions are exercise-based and include health and physical activity education, advice and support.

When prescribing a program, Lauren will individually tailor a program according to your specific health condition and response to treatment. She is very compassionate and experience in cancer care, and is very mindful of any issues you may experience (such as nervousness, lymphedema, cardiomyopathy, peripheral neuropathy, wound healing, and any limitations placed on range of movement by cancer operations). She always includes education, advice and support, with the goal of empowering patients and making them feel in control. Her patients have said that they feel "safe, confident and well-informed". To read more about her, visit the Our Team page.
What can I expect?
Seeing an EP isn't like seeing a personal trainer, who will make you sweat and push you to your limits. Lauren, our EP, is calm and compassionate, and has the goal of creating a gentle and appropriate movement program suitable to your condition and level of ability. The first consultation will involve a health assessment, which gives Lauren an idea about where you are at physically and mentally, and she can assess which symptoms and areas of your body to prioritise. Then she will create a program for you, including exercises and stretches, that you can either do in your home or at a gym. Of course she will explain and educate where necessary, and she will demonstrate and practice these exercises with you until you feel confident and in control. For this purpose, please wear comfortable clothing and exercise appropriate footwear.
If you are comfortable and self-motivated to continue these exercises on your own, you may only choose to book in for a couple of sessions. Otherwise, if you prefer more consistent guidance, you may decide to see Lauren more regularly for a period of time.
We recommend getting a medical clearance prior to the commencement of any new exercise program.

Share this story