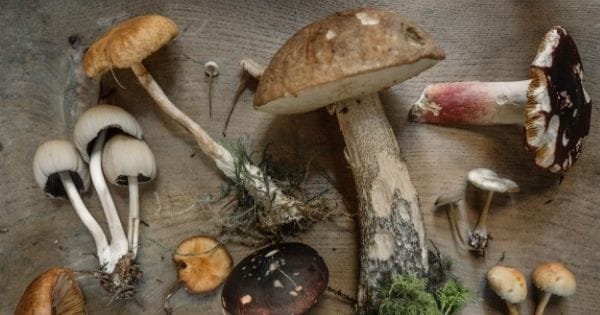 What are Medicinal Mushrooms?
26 August 2020
Medicinal Mushrooms - A Crash Course
If you are patient at MIOG, you may have been prescribed medicinal mushrooms in some form or another. Whether they are mixed up in your liquid herb mix, given in a powdered supplement, a tablet or capsule, or maybe they have been prescribed in your food as medicine plan. Some way or another, we generally try to get more mushrooms in to you. But why?
What are medicinal mushrooms?
Medicinal mushrooms have been used for hundreds of years in the traditional medicine cultures of many Asian countries such as Japan, China and Korea. Popular varieties include shiitake, reishi, maitake, cordyceps, turkey tail, lion's mane, chaga, and more. (Cool names, hey?)
Over the past 30 years, there have been many medical research studies conducted to illustrate the power of medicinal mushrooms in the treatment and prevention of cancer. Turns out they have a high level of a specific carbohydrate type called polysaccharides that have many therapeutic properties.
Why do we care about polysaccharides?
The polysaccharides in mushrooms contain beta-glucans, tiny compounds that are becoming well known for their immune-modulating and anti-tumour properties. Studies show they activate white blood cells to boost immunity (definitely useful during these times!), they help prevent cardiovascular disease, are anti-ageing, and most important to us at MIOG, can aid in preventing the transformation of healthy cells into cancer cells. In addition, beta glucans can reduce inflammation, which we know is a common driver in the development, survival and growth of cancerous tumours.

How can medicinal mushrooms help in my complementary cancer care?
Several clinical studies trials have shown that the beta glucans found in mushroom extracts taken during chemotherapy can have a positive effect via various complicated biochemical pathways. The mushrooms improved immune response, aided in bone marrow recovery after chemotherapy, and in some cases improved outcomes and increased survival rates.
But careful! Not all mushroom supplements are safe during treatment. Before throwing back the mushie pills and powders, we need to ensure safety, quality and suitability in your individual case.
Always work with a qualified and experienced practitioner before starting a new supplement or dietary regime.
How can I integrate medicinal mushrooms into my diet?
Increasing mushrooms in your diet in moderate amounts is generally safe. However we do recommend to always discuss with your healthcare practitioner what type of mushrooms will benefit you.
You can buy dried mixed mushrooms from most supermarkets (in the Asian section) or a health food store. Simply soak them in hot water and use them as a base for broths, soups and stews.
Use fresh mixed Asian mushrooms in colourful stirfries.
Even the humble button mushroom has health properties - add to omelettes, risottos and even raw into salads. Yumm!
You can add a powdered mushroom mix to your coffee or hot choccie! Sounds weird, but can be delicious!
Add to your favourite chocolate dessert!
Here's a fun recipe https://www.realmushrooms.com/chocolate-dream-chaga-brownies/

If you struggle with consuming mushies, your Naturopath can add them to a herbal mix or prescribe them as a powdered, tablet or capsule form.
Share this story