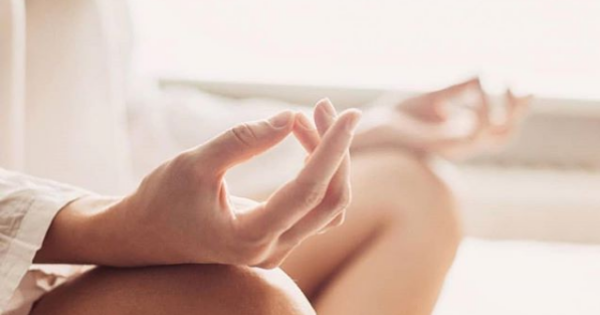 Welcoming Liz Stilwell
20 March 2019
Counsellor and Mindfulness Meditation Teacher
Well the 'journey' began long before I knew it was a journey...
The bones of who I am, or the work Bio, says I'm a recycled Occupational Therapist - and prior to that as an Occupational Therapy aide working in Psychiatry, I had an epiphany it wasn't like Donald Neale Walsch having a conversation with God. It was just a simple sudden knowing that my voice would be my lifes' work. I was 23. I was walking up and down in a recreation room in an acute psych hospital in New Zealand leading many patients lying on floor mats through a progressive muscular relaxation process. And I stopped and I knew.
A 1970's fascination with how the mind could affect immune functioning was pretty significant too - those early days of research of psychoneuroimmunology were sprouting fascinating books and articles and I was hooked. Many years later I trained as a Clinical Hypnotherapist and Master Practitioner of NLP, establishing a thriving practice in Tauranga NZ, receiving many Doctors referrals with my OT background. I worked with adults and children for many life issues for many years. In the mid 90's I trained in a trauma relief process originally designed for Vietnam war veterans and I began to work with major trauma, but soon realised it was useful for life events that left scars - perhaps a difficult divorce, relationship rejection, sexual abuse and workplace bullying to name but a few.
Catching a TV interview with Dr Ian Gawler, I was inspired to train with The Gawler Cancer foundation and 6 years later after various retreats and trainings, I rented my home, sold my practice, packed my cat and essentials and moved to Melbourne aged 54. Ten years ago today as I write this.
Now 63, I'm into wearing various hats I'm a Pastoral Carer in Intensive care and trauma, and Palliative care. As a Meditation teacher I lead Meditation groups, and guide meditation and relaxation in hospitals. As a Clinical Hypnotherapist I treat various issues with hypnosis & therapy processes. I record Hypnosis, Relaxation and Meditation downloads for my website, and teach and record individual meditations in counselling sessions. As a therapist, I co-lead Cancer lifestyle change retreats and counsel people affected by Cancer and MS. I have a deep interest in our healing at a deeper level, cleansing wounds and releasing the past.
This simple writing by Jane Pujji symbolises beautifully to me the journey of our healing the gradual peeling back of that which was never ours or doesn't serve who we are in our deepest core essence.
Marys writing... HERE AT LAST
And I finally showed up in my life
And it's half way through
And that's how long it takes
To undress myself of everything
Everything that is not mine
Unclothed at last
I am here
At the centre of my own life
At the centre of my own life
The flesh of who I am I'm a strong hearted free spirited woman, a passionate gardener, a singer, a traveller, a marcher & protester of values I believe in, an avid reader of poetry and spiritual writings, a bike trail cyclist (ting ting) and a committed lover of Mother Nature. And a committed lover of my meditation cushion.
I'm heart warmed that MIOG have invited me to join their highly skilled progressive team - I'm available from mid April for Counselling and Meditation teaching.
Best wishes in health,
Liz Stilwell, March 2019.
Share this story